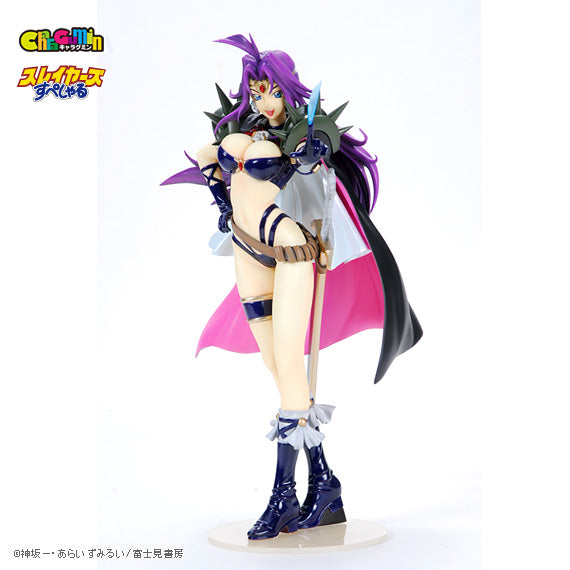 SLAYERS Special - Naga the White Serpent 1/6 Scale - Colored Resin Garage Kit
Original price
$0.00
-
Original price
$0.00
This is a resin kit that requires assembly.
This listing is not a completed, pre-painted figure. For more information regarding garage kits, check out this article!
Availability:
in stock, ready to be shipped
[Product Description]
Naga the White Serpent
She has beautiful black hair, she's intellectual, and has excellent proportions. 
She's got the looks of a truly "evil sorceress" and even wears thorns on
her shoulders, keepsakes of her late mother. 
Despite being blown away by magic or crushed under someone's feet,
she maintains her pride. 
She is resilient and is famous for her unique laughter "OH HOHOHOHOHO!"
**************************************************************************************************
[Important Note about CharaGumin]
The item pictured is a sample. Please understand the items included may change and the actual product may vary.
This item is

a color resin kit for assembly

.
Assemble the parts are necessary to create the figure.
This item is intended for collectors 15 years and older.
Please read through the "instruction manual" before you start assembling.
In order to faithfully reproduce the model, this item may contain pointed parts.
Please be careful in handling.
*Choking Hazard* This item may contain small parts.