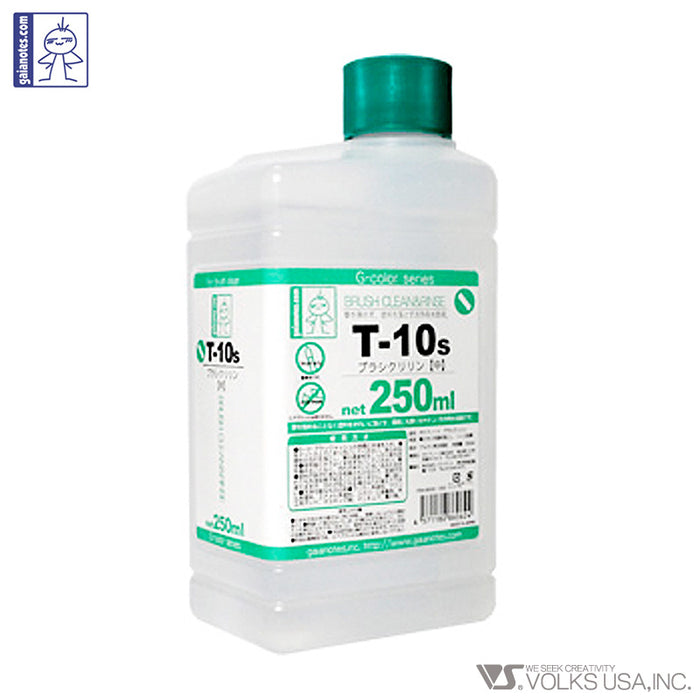 Gaia Brush Clean & Rinse T-10s 250ml
Original price
$0.00
-
Original price
$0.00
Availability:
in stock, ready to be shipped
[Product Description]
T-10s Brush Clean and Rinse is not a solvent-based solution, but a water-soluble solution for brush washing.

For best results, please use this solution with G-01r Brush Wash and rub gently. With minimal agitation, the paint will peel off without damaging the brush.
Volume: 250ml
[Important Notes]
Paint will peel off your brush in pieces.
Always rinse with water after using the solution.
It conditions and keeps brushes smooth; ideal for caring for expensive animal brushes.
Please do not use this solution in an air brush.