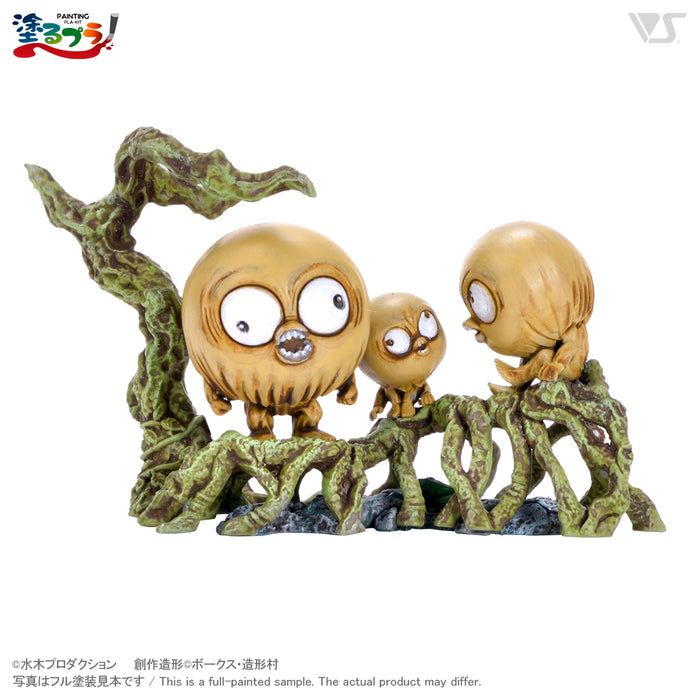 Painting Pla-Kit (Nurupura) 06 Kijimuna
Original price
$0.00
-
Original price
$0.00
Availability:
in stock, ready to be shipped
Mysterious kit of an ancient tree spirit from Okinawa!
A new kind of hobby what you can enjoy coloring, "Painting Pla-Kit (Nurupura)"!
The long-awaited sixth installment of Shigeru Mizuki's humorous, satirical, and creative Yokai series is here! 

---
What is "Painting Pla-Kit (Nurupura)"?
Painting Pla-Kits, referred to as "Nurupura" in Japanese is VOLKS' newest line up of plastic model kits!
"One sprue is all it takes to build!"
Directed at every type of hobbyist, from the beginner to the hardened veteran! Easy to assemble with a feeling of satisfaction upon building something yourself.
"A miniature diorama that fits in your palm of your hand!"
They fit in the palm of your hand when completed, makes for easy displaying. Please use them to decorate your shelves, desks, and anywhere else you please!
---
[Recommended Items]
For Painting Pla-Kits, water-based acrylic paints are recommended. Please refer the items below.
---
[Product Description]
Sculpted by: ZOUKEI-MURA INC.
Scale: Non-scale (Height: Approximately 38mm)
Product Specifications: Injection Kits
Total Parts: 14
---
[Important Notes about Painting Pla-Kit (Nurupura)]
The item pictured is a sample. Please understand the items included may change and the actual product may vary.
Glue is required for assembly.
This item is intended for collectors 15 years and older.
Please read through the "instruction manual" before you start assembling.
In order to faithfully reproduce the model, this item may contain pointed parts. Please be careful in handling.
*Choking Hazard* This item may contain small parts.