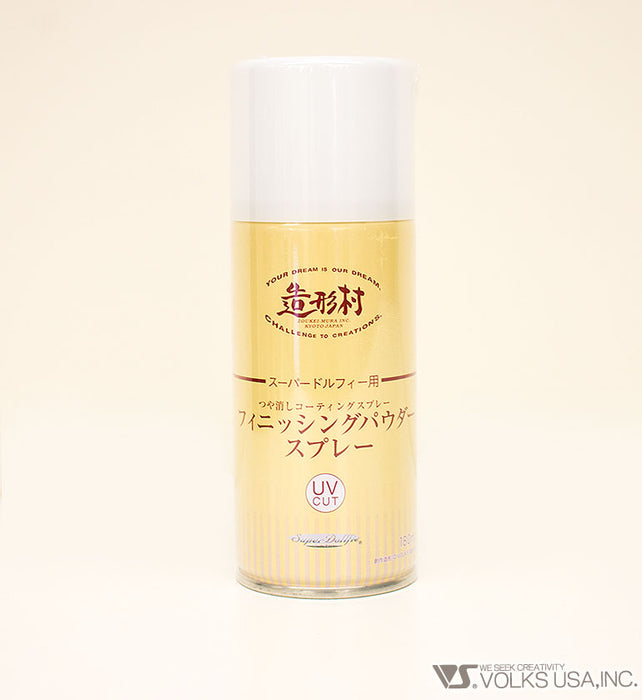 ZM Finishing Powder Spray UV-Cut
Original price
$9.00
-
Original price
$9.00
Hazardous Material
This item is a flammable item that can only ship by surface within the continental United States. For more information please see our Shipping Policy
Availability:
in stock, ready to be shipped
ZM Finishing Powder Spray UV-Cut is a matte top coat typically used when customizing Super Dollfie. When applied, it gives your the surface a smooth, matte finish.

This spray is formulated for Super Dollfie, so you can use this safely with confidence. This spray features "UV-Cut" which helps prevent surface degradation from UV light.

Despite being labelled for Super Dollfie, it can be used with Garage Kits and plastic models.

※This product is not recommended to be used on soft vinyl products such as Dollfie Dream.

To Use:

Shake the can very well. Make sure that it is not too cold, or it will not spray well. If you are having trouble spraying try warming it in your hands, or running it under a warm (not hot) tap for a while.
Holding your piece 8-10 inches away, spray the sealant in short bursts, rotating the piece as you do so. Spraying it like this ensures even coverage as well as prevents buildup and runoff of the spray which could mess up your hard work!
Once the spray dries you can spray it again if you wish for an extra layer of protection. Drying time varies by area humidity and temperature.